The Director General is responsible for the overall direction of all Band services, projects, and programs. The Director General ensures all services are properly delivered and is accountable to the members of the Cree Nation of Nemaska.
The Director General must attend the meeting intended for the Directors General and Treasurers hosted by the Cree Nation Government. Important information is provided to the communities during these meetings regarding such matters as available funding, capital projects and regional initiatives.
The Director General is responsible for ensuring that all directives and mandates given by the Council and the Executive Committee to the Senior Management Committee or the Administration are carried out or implemented.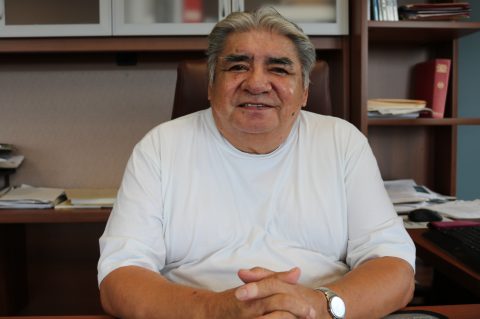 George Wapachee
Director general
In the context of the COVID-19 pandemic, the Deputy Director General is responsible for supporting the Director General in the management and coordination of the daily operational activities of the Cree Nation of Nemaska. The incumbent is also responsible for the implementation and respect of all sanitary measures in all Band infrastructure (buildings, grounds, etc.). She collaborates with the Director General in ensuring the delivery and quality of all Band services, projects and programs even in the present context. The Deputy Director General may replace the Director General in his absence.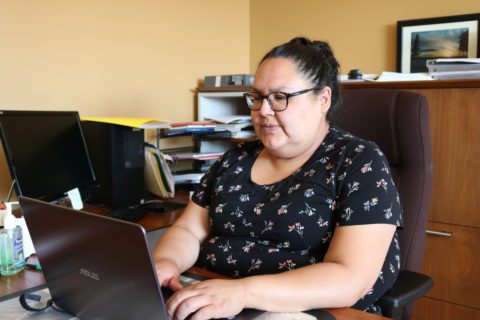 Ruth Jolly
Deputy Director General
Under the Council, there are two divisions: Administration and Finance. Both the Director General (head of Administration) and the Treasurer (head of Finance) report directly to the Council. There is only one department under Finance, the Finance Department overseen by the Treasurer. Under Administration (and therefore under the authority of the Director General), there are seven departments, each managed by a director. The operational departments within the Administration Division of the Cree Nation of Nemaska are the following:
· Human Resources
· Public Works
· Housing
· Public Health and Safety
· Land and Sustainable Development
· Social Development
· Department of Capital Projects
The decisions made by the Council are implemented by the employees of the appropriate departments. In fact, Part F of the Cree Nation Constitution enables the Council to engage such bodies and such officers, employees or agents as are necessary for the proper conduct of the affairs of the Cree Nation of Nemaska, and shall prescribe the duties and fix the remuneration of any person so engaged.